Post by elwoodps on Aug 11, 2015 11:00:49 GMT -5
This is a sort of tutorial on invasion tactics designed to minimize repair times, using an Invasion Task Force (ITF) made up of 12 Invasion Transports (IT's).
What makes these tactics work is the fact that your transports' repair-rates are per ship, per turn, and multiple transports can Repair & Refuel concurrently as long as they're all in Green space. The goal is to spread the damage as evenly as possible over all 12 of the Invasion Task Force's IT's during the purge of each world, so that they all take a modest amount of damage, which can be repaired in a very small number of turns, as opposed to having just few ships take massive damage that takes many turns to repair. Consider a hypothetical example where your IT's have a repair-rate of 10HP/turn (Hull Points). If one IT takes a total of 90HP of damage during the course of purging a world, it'll take 9 turns in Green space to fully repair it. But if that 90HP of damage is spread evenly over 3 IT's, (30HP each), it'll only take 3 turns to fully repair the lot.
The method of achieving this goal is after each turn of an invasion, pull the most damaged IT's out of the line, replacing them with undamaged or less damaged IT's. This requires your Invasion Task Force to be made up of more than 8 IT's (8 being the maximum number that can attack any given world during one turn). Since there are 12 Green squares around most colonies, I've settled on Task Forces made up of 12 IT's. This method doesn't result in damage spread as evenly as in the hypothetical example above, but in practice it does prevent any one ship from getting beat up too badly.
Used the way that I do, these tactics (which I'll be demonstrating below) make for very fast-moving campaigns on Hard.
I'll be demonstrating my tactics by walking you through the purge of five successive worlds, during the Jyeeta Campaign in my current game (Cadar, Rychart and Alta Vista on the Rinze 100x100, 90 world map vs 3 Xeno [Jyeeta, Sidtax & Red Zorga] on Hard). You can see a detailed write-up on the design of the Invasion Transports I'll be using in here:
Successful Invasion Ship Designs
Because this turn-by-turn walk through will be heavy on screen shots (if you don't have pics, it didn't happen

) I'm going to break it up into several posts to keep the lengths reasonable. It might take me a few days to get them all up, so to keep them all at the beginning of the thread I'll make several placeholder posts that I can edit as they're completed.
---
First up.....
13.36AE Invasion Task Force begins purge of Caltharame (Level 42 Jyeeta) -- Scout x5, Invade x3
5 HIT's (Heavy Invasion Transports) take damage (26, 18, 8, 6, & 1 Hull Points). Caltharame loses 11 pop, 0 Quality, and the scouting reveals Defense to be only 13. This is going to be an easy one.

---
13.37AE Rotate 3 damaged HIT's out of line, replace with alternates.
Invasion Task Force continues purge of Caltharame -- Invade x8
3 HIT's take damage (14, 6, & 4 Hull Points). Caltharame loses 10 pop, 1 Quality, 0 Defense and the job is done.

---
13.38AE With the Purge of Caltharame complete, a Rychart colony ship founds a new colony on Caltharame (Galarian Gate) and the Task Force begins Repair & Refueling.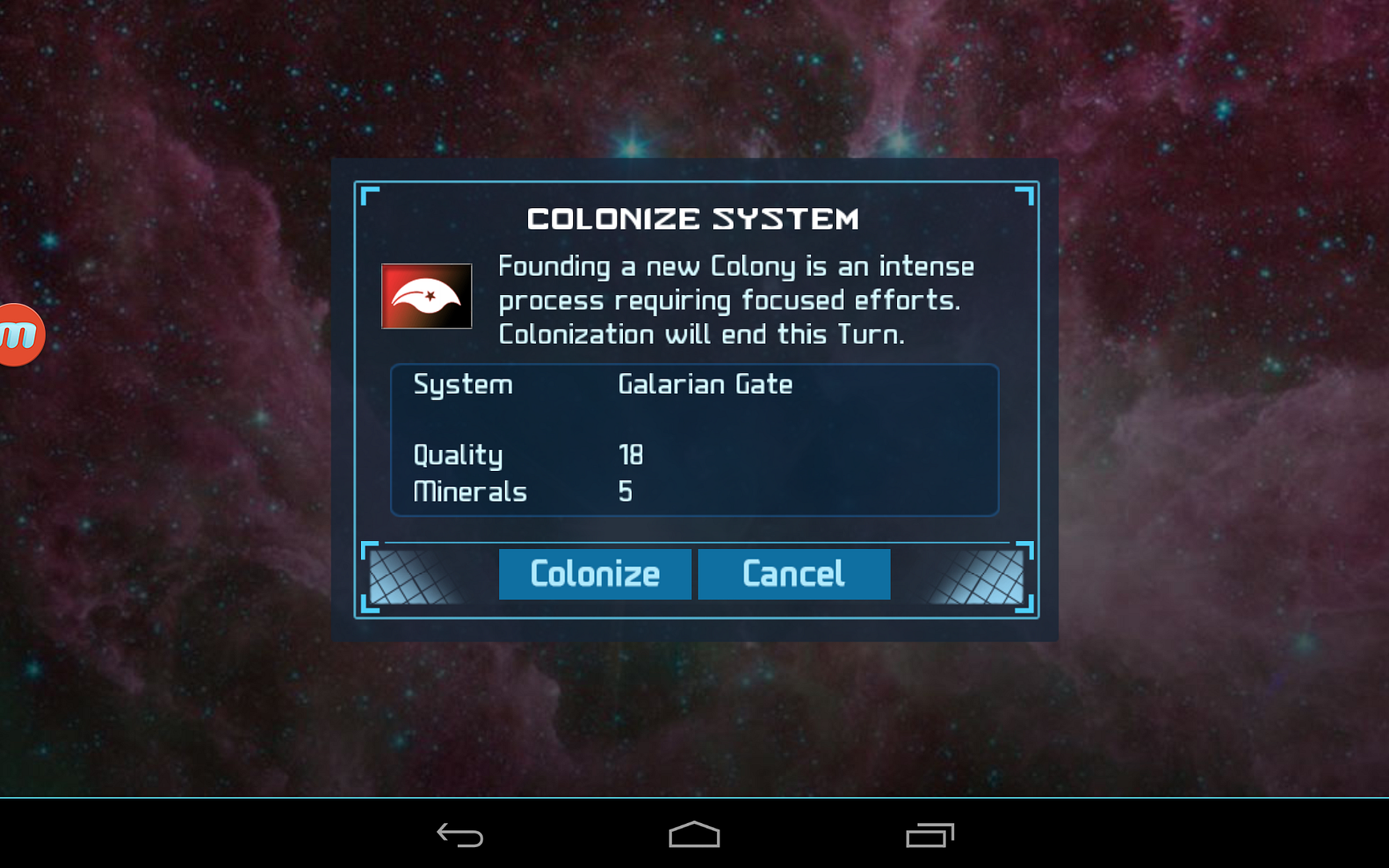 ---
13.39AE Invasion Task Force continues R & R around Caltharame. The HIT's that are fully repaired & fueled are starting to move out.
---
13.40AE With a little help from the tankers, the entire Task Force is now finished R & R and en route to Osthugl-nak.