Post by En1gma on Aug 22, 2016 10:43:55 GMT -5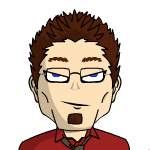 Unless you go with bringing the dead back to life, which is a new ballgame altogether. Nobody likes a Necromancer.
Holy magic? Sure... "I come to bring life and bring it more abundantly." is something Jesus was supposed to have said, and many consider him holy, seems apt.
Actually bringing the dead back to life is celebrated as a miracle, Lazarus and the 12yo girl (At least everyone supposedly thought she was dead, except Jesus who said she was sleeping) from the NT and the Boy that Elijah saved, plus many similar miracles claimed from the eastern religions too (not sure on other tribal religions tho)... Though most sources I've seen imply "life" in those cases being [predominantly] spiritual and not bodily life per se.
I think this is subjective based on the setting of your story. I'm planning out a story for my own enjoyment that involves a city in isolation, kept there by a corrupt triumvirate/high court, who possess a powerful Holy/Healing type magic. Any other magic is forbidden, and any who exhibit any traits or talents of another school of magic are exiled. For anyone but the ruling class to bring the dead back to life in this world with any other type of magic would be instantly punishable by death as it would unravel the narrative that keeps the subjects/populace in check and subservient. I guess it depends on the people doing the resurrecting...
If both Holy magic and Necromancy are capable of bringing the dead to life, I guess it becomes a matter of intention, as you said. A holy man would use this to aid suffering, bring closure, or even undo a tragic and untimely death. A necro would do this selfishly, intending to enslave and cause suffering.
This could also lead to an interesting twist on the trope... A well meaning necro with a heart who brings peoples' loved ones back to life for a short time, but is feared and hated for trying to do good where the holy ones refused. Seeing ones late betrothed walking and talking would certainly be extremely jarring, even if the necromancer was trying to help... Poor necro...