Post by fallen on Jan 17, 2019 0:51:55 GMT -5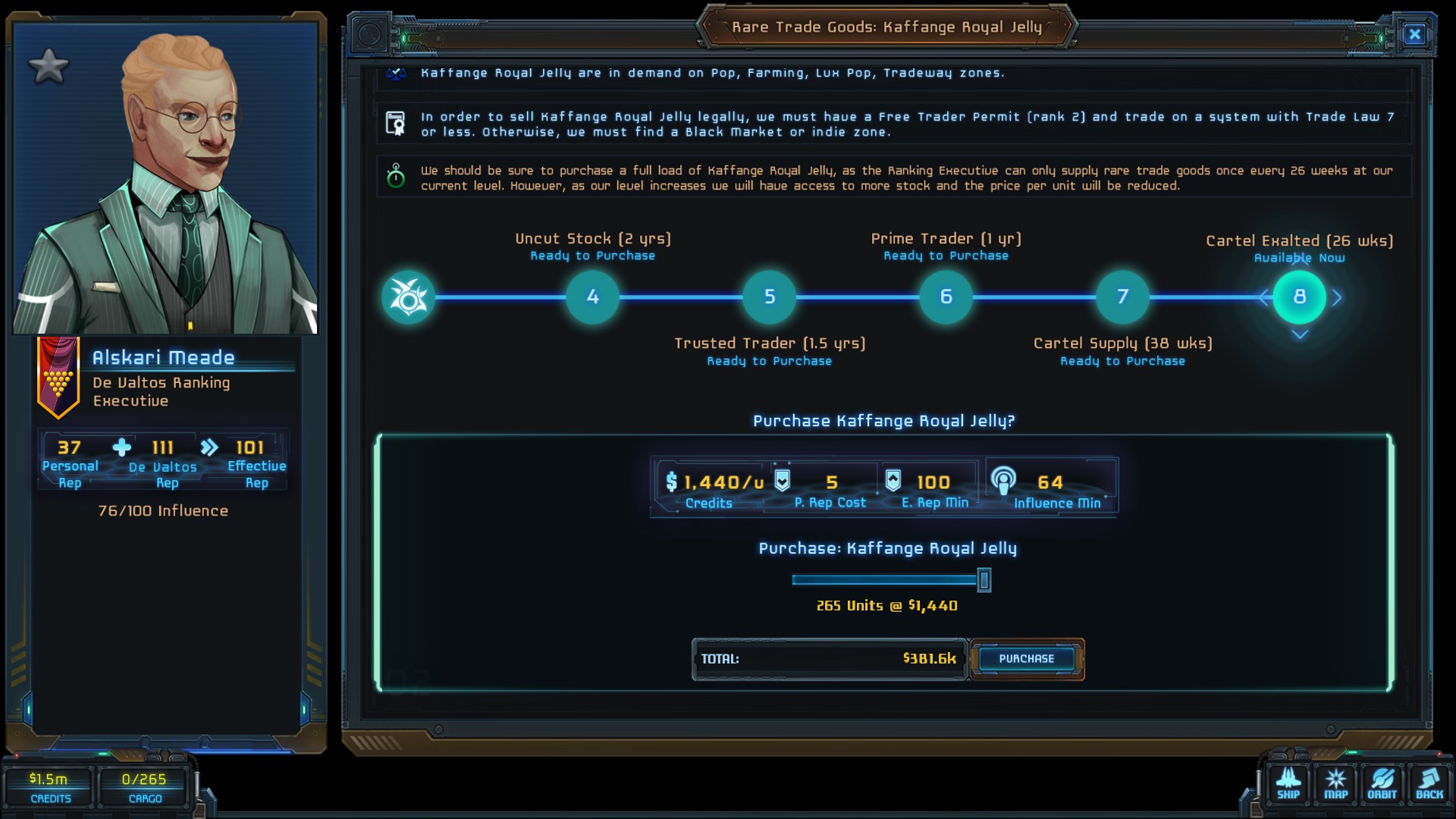 Update #129 unfurls its sails with some amazing new ship components, some changes to the balance of some M2400 Engine class, new ability to set waypoints from your mission cargo screen, new SFX and the Bounty Hunter changes that were discussed with Update #128 but missed the launch boat.
New Components, Shifting Patterns
Known for the incredible durability of their spirits and their ships, the Zenrin House now offer level 5 upgrades for both Reinforced Structures and Armored Bulkheads. These new upgrades provide some of the best Void and Radiation damage resistance in the game and can be deployed to protect both crew and ship from damage.
As new larger hull ships are introduced as well are better large slot upgrades, we are constantly working to test and maintain balance across all ship mass classes. As a balancing measure the survability of Mass 2400 and Mass 3400 Ship Engines has been increased by including both Armor and Shield in their profiles, which will make these ships slightly harder to kill as enemies and slightly more survivable when controlled by a player captain.
Community-Driven Improvements
A big thanks to the community for sharing some more great ideas and suggestions with us this week. Especially to all of the streamers playing Star Traders: Frontiers. By request, we have made the map seed visible from the in game menu so it is easier to grab and share while playing. We've also added a varied sound effect for a negative Trait mutation so you know it the second it happens and can take a check of the event log.
Finally, we've added a feature allowing you to set a waypoint to a mission from the mission cargo screen. By opening your Cargo screen, then mission cargo, you can see a list of all passengers, prisoners and packages you have on board. By clicking any of these items, your ship will route a new waypoint to that mission's next destination.
Bounty Hunter Talents
We talked about this last time,. but due to a glitch in the sequence of events it wasn't included in Update #128. Now in #129, we've made the previously mentioned changes to the Bounty Hunter Talents! We've changed the Initiative cost of 2 Bounty Hunter Talents -- increasing Unfaltering Ire to 10 and reducing Hunter's Challenge to 10. Also, the bonuses from Steadfast Aim have been reduce to flat +20% to Ranged Damage, Accuracy and Piercing.
v2.4.63 - 1/16/2019
- New Ship Component: Reinforced Structures 5 (Zenrin Faction)
- New Ship Component: Armored Bulkheads 5 (Zenrin Faction)
+20% Accuracy, +20% Piercing
- Mass 2400 pattern changes -- increased base Armor to 3 and added 1 base Shielding to all M2400 Engines
- M2400 Void Engine: Behemoth now has 5 Armor and 3 base Shielding
- Revised pricing and install availability for Battle Bridge, Battle Prow 5, Hull Plating 5
- Revised mass, install price and install time for Armored Cargo Hold 4, Fuel-Cargo Hold 4
- Added New Trait Mutation Sound Effect (Negative Traits)
- Click Mission Cargo (Passengers, Prisoners, Packages) to set Mission Waypoint
- Added display of current game's Map Seed to map menu overlay
- Bounty Hunter Talent Initiative changes: Hunter's Challenge only costs 10, Unfaltering Ire now costs 10
- Bounty Hunter Steadfast Aim changes, reduced self-buff to +20% Damage,
- Fixed name mismatches for Eryn Razor at some points in story
- Fixed bug with Pirate Talent 'Rigorous Search'
- Fixed bug causing constant price decreases in some Steel Song starports