Post by johndramey on Mar 27, 2013 18:54:30 GMT -5
Introduction
So I've been fumbling around and trying to get a decent start strategy up and running. I've read
tomdini's great thread
on the smuggler-explorer hybrid, and even though it helped me find my feet it wasn't as in depth as I would have liked. Because of that I decided that I would try to document a starting strategy for some of the newer players (or players who, like me, have been playing and dying horribly for a long time) that will give you a relatively step-by-step guide on how to get your captain off the ground. So, without further ado, here's my guide!
-A note for everyone-
Yes, I have verbal diarrhea. Sorry about that.
I'll post a simple checklist below
all my ravings that people can follow if they don't want to sift through this giant block of text.
Starting out
[/color]
Difficulty
- Well since I'm terrible at ST but I want to have a decent challenge, as well as having a decent amount of goals to work towards and try to unlock, I chose
Demanding
as my difficulty level. Feel free to adjust this up or down as much as you want, but be warned that the higher difficulty levels get much, much harder and the lower difficulty levels will lock you out of a lot of the unlocks.
Profession
- This is pretty much your choice. I prefer to choose
Explorer
because the starting skills (Pilot and Explore) fall directly in line with the basic strategy of my start, but you
can
choose anything you want. Be aware that if you choose something other than explorer you will have to train up the Explore skill in order to follow my guide!
Starting faction
- Here again you can choose pretty much anything you want. For reasons that should be pretty clear to a lot of the veteran players here,
Clan Javat
would be the easiest possible start for a new player. However, I don't like them! So I chose the Cadar Syndicate.
Starting ship
- Again, go nuts. I actually really like the default ship, but your tastes may differ. What you really want is to have a relatively large cargo hold and a decent amount of crew but that is not necessary. You can always get an upgrade for your ship later, or just flat out buy a new one!
Now just name your captain and we're good to go!
The starting steps
So you've got your newly minted captain in his newly constructed ship. Everything still smells new, and the ship is so fresh that you are finding packing peanuts all over the place. What the hell do you do now? First things first, you'll need to go to the planet directly south of you and land. This is your first "job" and will net you a little bit of cash. Before turning in the job you'll want to load your cargo bay with as much water-fuel as possible. In fact, make it a habit of buying whatever you need, repairing your ship, recruiting new crew or buttering up the crew before you turn in jobs whenever possible. "But John, what does it matter what order I do things in?" you ask. Well, I'll tell you. Whenever you turn in a job you are kicked off the planet. Seems like no big deal, but you actually need to use water-fuel to land back at the planet if you want to. Seems like no big deal, but if you have low/no water-fuel you can take a hit to morale or even lose some crew to ice collection (damnit guys, I told you not to collect water-fuel while re-entering the atmosphere!) not to mention the wasted money. Remember, we are poor and only have ourselves to depend on, every credit counts!
So you've turned in your job and you are left staring at the game map. Regardless of the version you are playing, that start map is pretty daunting. There's a lot of space to cover, and you don't know what to do. If you've selected
Clan Javat
as your starting faction and
Explorer
as your job then you can skip ahead to the next paragraph, but if not you'll need to do an intermediary step. What is said step? Well you need to raise your reputation with Clan Javat a bit and build up your explorer skill to
at least
6. How do you do that? Well the easiest way would be to do some jobs for Javat. Try to accept jobs that are against the Independent Star Traders because doing them won't drop your rep with the other clans or syndicates, but that's won't always be possible so at least try to spread the love around. Try to keep your rep with the other factions from dropping below -10, as at that level you start a negative spiral and it can be hard to build reputation back up. Also,
never accept combat jobs
! This is very important! You are, for lack of a better term, retarded at this point. You would probably lose an engagement with just about anything you pick a fight with, so it's best to not even think about it.
Now that you have your Javat reputation built up a bit and your explorer skill you are good to start. What you need to do is head to the planet
Tucanae-Javat Mining (-2,5)
and land at the urban landing site. You'll want to visit the palace, buy a trade permit, visit the exchange, and load your ship as full as you can with water-fuel. If you have lost any crew you'll want to top off your crew as well. After you've done all this back out to the star map and land at the wilds. Tucanae-Javat Mining is probably the best and most well-known planet for starting an explorer build, it's relatively safe, is located on a Javat world, and is in a relatively populated sector of the galaxy with green space all around it.
Once you make ground fall you'll want to create a cache and dump all but 5 or so of your water-fuel into it. This will open up your cargo hold for all those wonderful things we can find on the surface while exploring. Then all you do is start exploring! You'll lose a lot of crew, you'll probably take a lot of wounds, but basically you are just in it for the money. Gather as much loot as you can (focus on artifacts over weapons or electronics) before you either a)kill all of your crew, b)run low on water-fuel or c)take so many wounds that you're in danger of dying. When I explore I usually use all of my crew, every single last one of the poor schlubs. Sometimes it backfires and I'll lose half of my crew at a stroke, but sometimes I hit the jackpot and will make it back to the ship with 50 artifacts. You can explore how you like, but keep in mind that crew are free (well, minus S&H) and that the price of a single cargo hold of artifacts will (usually) be more than enough to top you off with water-fuel and heal up any wounds you may have received.
You've collected a load of artifacts and want to sell it. Seems easy enough, just land at a nearby planet and sell them for a load of cash, right? Well you need a trade permit in order to sell artifacts, weapons or electronics. See why I got you to buy one from Javat earlier now? But before you go mashing the exchange button there is one more thing you need to know! Check the conflicts screen first! To do that, click status, go to cargo, and then conflicts will be the center selection. Make sure there are no trade embargoes against the faction you are trading with! This is important! As an explorer you are not (currently) a combat focused captain and as such you want to keep everyone happy, or at least ambivalent towards you. If there are no trade embargoes against Javat and you have a trade permit go off-load all of your cargo for some big bucks. Notice that by selling any artifacts, weapons, electronics, or records you will boost your reputation with the faction you are trading with. This is good for you! Once you've built up some cash, let's call it $100k, we can move on to the next phase of our start.
The middle phase - Winning hearts and minds
So now that you've got enough cash to fund yourself for a while and you've got some experience under your belt we can start to move into the wider world of ST. Before you go out, let me give you some basic guidelines.
1) Try to stay in the upper right section of the map. You don't have to stay in the Tucanae-Javat Mining area, but at least try to stay out of solid red space. Thar be monsters there, and we aren't ready for them yet.
2) Try to boost your captains skills focusing on exploration first, this means going for the Explore skill. I generally try to get Explore up to 10 before moving on to other skills. Good ideas for your next focus are:
-Pilot, this lowers your fuel-consumption and lets you save gas money
-Stealth, this will reduce the chance that you run into pirates and other undesirables.
-Warrior, this will reduce the chance of you taking wounds during exploration
-Negotiate, this will get you more cash when you trade.
-Intimidate, this will increase your crew morale and fuel-efficiency
-Tactics, this will help you fight, sometimes that'll be unavoidable
3) Don't be afraid to surrender. In fact, you should basically get really friendly with that button. It's better to eat the loss of cargo than to foot the bill for a damaged ship. Until you upgrade to a better ship you'll probably just want to surrender to everything that challenges you.
4) Exploration, now I'm not exactly sure if this is true but it seems like you can exhaust a planet for some time. If you start losing a lot of crew, start taking a lot of wounds, or start pulling up 1 artifact or nothing from a couple explorations in a row it's time to let the planet refresh. Go fly around for a bit, re-crew, maybe do a contract here and there. Come back after a while and the planet seems to get better.
5) Independent Pirates! These guys will never, ever be happy with you. How do you handle them? Well, thanks to hellion7776, I have some tips here. What you'll want to do is boost up your pilot and stealth skills so they match your current level. This means if you are level 10 you'll want to have 10 pilot and 10 stealth. If you are sitting at that level
and
have a fast ship
should
be able to outrun those pesky independents every time. Thanks again to hellion7776 for the tip!
Ok, those basic tips are out of the way. So what you want to focus on now is securing trade permits with every faction. This can be a little hard to do, but there is a pretty simple checklist to follow. You want to get your rep up with each faction to around 7. To do this you can either take advantage of trade alliances with factions you already have trade permits with (best option), sell records (this will generally be a loss of money situation, as you'll need to buy records) to them, or do contracts (this is the longest method) I generally try to exploit trade alliances because you get to increase your rep with both factions while making a load of money. This is another reason why Tucanae-Javat Mining is a good place to set up camp, you are relatively close to every faction except Steel Song. I'll list the location of each faction's nearest planet here for you to see.
List of trade destinations
Below is a table of the nearest planets of each faction:
| | | | |
| --- | --- | --- | --- |
| Faction | Planet Name | Location | Distance from T-J Mining |
| Javat | Tucanae-Javat Mining | (-2,-5) | 0AU |
| Thulun | Bellix-Thulon I | (-5,-7) | 4AU |
| De Valtos | De Valtos Prime | (1,1) | 6AU |
| Cadar | Cadar Prime | (-7,-1) | 7AU |
| Rychart | Baza Prime | (-4,3) | 8AU |
| Steel Song | Xi Clan World | (9,-7) | 11AU |
Keep in mind, you'll want to avoid any trade embargoes while doing your work. Also, if you are going to trade in records, stay away from Spy Wars. While spy wars can be helpful later, right now you want to get every faction happy with you.
As I mentioned above, sometimes it seems like your exploration planet gets exhausted. You'll start to take a lot of wounds and it'll seem like you're getting nothing from the planet. When this happens and your Explore skill is less than 10 you'll want to just go fly around for a bit to let the planet rest. If you have more than 10 Explore skill than you can move onto some more dangerous, but also more lucrative, planets. I'll mark down two planets that are near Tucanae-Javat Mining and are decent targets for exploration here.
List of Exploration destinations
Planet Name (x,y) [Danger / Exploration / Harvest / Cache] [Distance from Tucanae-Javat]
Tucanae-Javat (-2,5) [4/4/4/4] [0AU]
Kaflange Outpost (-8,-3) [6/6/6/3] [6AU]
Refuge Camp (-9.-9) [8/8/4/8] [8AU]
Once you get your Explore skill up above 10 you can explore any of the above planets without a huge amount of disaster happening to you, although Refuge Camp might cause some grief.
Continue working on getting all of the factions happy with you and trade permits with each of them. While working on that you can also keep an eye open for new ships. I don't know much about buying other ships, I usually focus on trying to get a ship that is quick and fast with a large crew. A good cargo hold is nice, but not strictly necessary. The main thing you want is quick/fast though, because that will let you run away from most things without getting damaged.
The ending phase - Happy days are here
So you've got yourself some money, trade permits with every faction, and a ship you are (hopefully) happy with. What do you do now? Well, that's totally up to you! I've carried you this far and you now have the ability to do pretty much anything you want. You can try to keep playing the explorer, keep all the factions happy and explore more and more dangerous planets for huge riches. Maybe you want to get involved in politics, go take part in some solar wars and the like? Pretty much everything is open to you at this point, and if you try something and don't like it head back to the Tucanae-Javat Mining area and build up more cash. If you play it safe you can keep this captain rolling for a while!
Good luck, captain!
____________________________________
So a couple of the more experienced posters on the board have posted some of their own tips and I thought I'd append them up here for all to see.....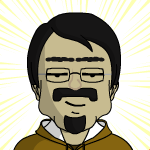 One thing to be aware of is that this [John's] guide is definitely written for a lower difficulty level start. If you are shooting for a higher difficulty level you should try to put much less experience points into Explore, because that will raise your level up without giving you any appreciable survival skills against enemy ships.
Bamf said:
Bamf likes to forgo raising his exploration skill and instead focus on exploiting shortages and surpluses found through rumors. When you visit a planet go to the palace or spice hall and you can learn a lot about the trading environment of the quadrant. If you get lucky you can make a huge lump of cash off of a convenient shortage, and if you are exploiting any trade alliances you can also get a huge bump in rep. Using this system you can have much the same results as a more exploration based captain, but with the added benefit of being able to focus your XP into things like Pilot, tactics, warrior, or other more essential skills.
Ikkon said:
Similar to Bamf 'DE Elise, Ikkon has a less exploration based captain that can get a similar start. Instead of focusing on trade though, he likes to focus on contracts. With the starting ship
Tempus Fugit
(it starts with a smuggler's hold) you can do delivery contracts with no big worries. Just take contracts that are relatively short ranged and work on keeping your reputation up with every faction. Buy pardons when needed, and surrender to everything. If it's a military patrol they won't find anything because of the smuggler's hold, if it's a pirate they will loot 5-10 water-fuel from your hold and let you on your way. Focus on Pilot and intimidate for the first couple levels, then make any character you want!
**edit 05/02/13**
Slayernz posted an
awesome little guide on page 2
, so I thought I'd copy it here for people to easily see.
For exploration, when I started out, I focused on planets that had high Explore/Hazard ratio. Some made a lot of sense, others not so much. Nonetheless, here is what I would recommend as good planets to focus on.
| | | | | | | | | |
| --- | --- | --- | --- | --- | --- | --- | --- | --- |
| Planet | X | Y | Hazard | Explore | Harvest | Cache | Ex Rat | Ha Rat |
| Ghactllli | 13 | -9 | 6 | 7 | 2 | 3 | 1.17 | 0.33 |
| Ihaca-3 | 19 | -9 | 6 | 7 | 3 | 12 | 1.17 | 0.5 |
| Refuge Camp | -9 | -9 | 8 | 8 | 4 | 8 | 1. | 0.5 |
| Tucanae-Javat Mining | -2 | -5 | 4 | 4 | 4 | 4 | 1. | 1. |
| Kalflange Outpost | -8 | -3 | 6 | 6 | 6 | 3 | 1. | 1. |
| Zat Ogotthana | -1 | -3 | 10 | 10 | 1 | 2 | 1. | 0.1 |
| Rift-Leporis 4 | 6 | 0 | 10 | 10 | 1 | 1 | 1. | 0.1 |
| Caabhosi | 10 | 2 | 10 | 10 | 1 | 1 | 1. | 0.1 |
| Leiwin-A | 33 | 16 | 19 | 19 | 11 | 3 | 1. | 0.58 |
| Antronin | 18 | 33 | 23 | 23 | 12 | 4 | 1. | 0.52 |
If you wanted to forsake exploration, then certainly, focus early on shortages and surpluses. If you have to choose between a shortage and a surplus, choose shortage every time.
IF you have some buffer of cash (eg around $200k + a nice ship), then definitely start caching surpluses rather than selling outright.
Maintain relationships and get trading permits. Watch conflicts like a hawk because as an explorer or trader, you're at the whims of factional politics and there is nothing worse than trading in a shortage, only to find that one of your friends now despises you because of a trade embargo.