Post by fallen on Sept 17, 2016 19:54:07 GMT -5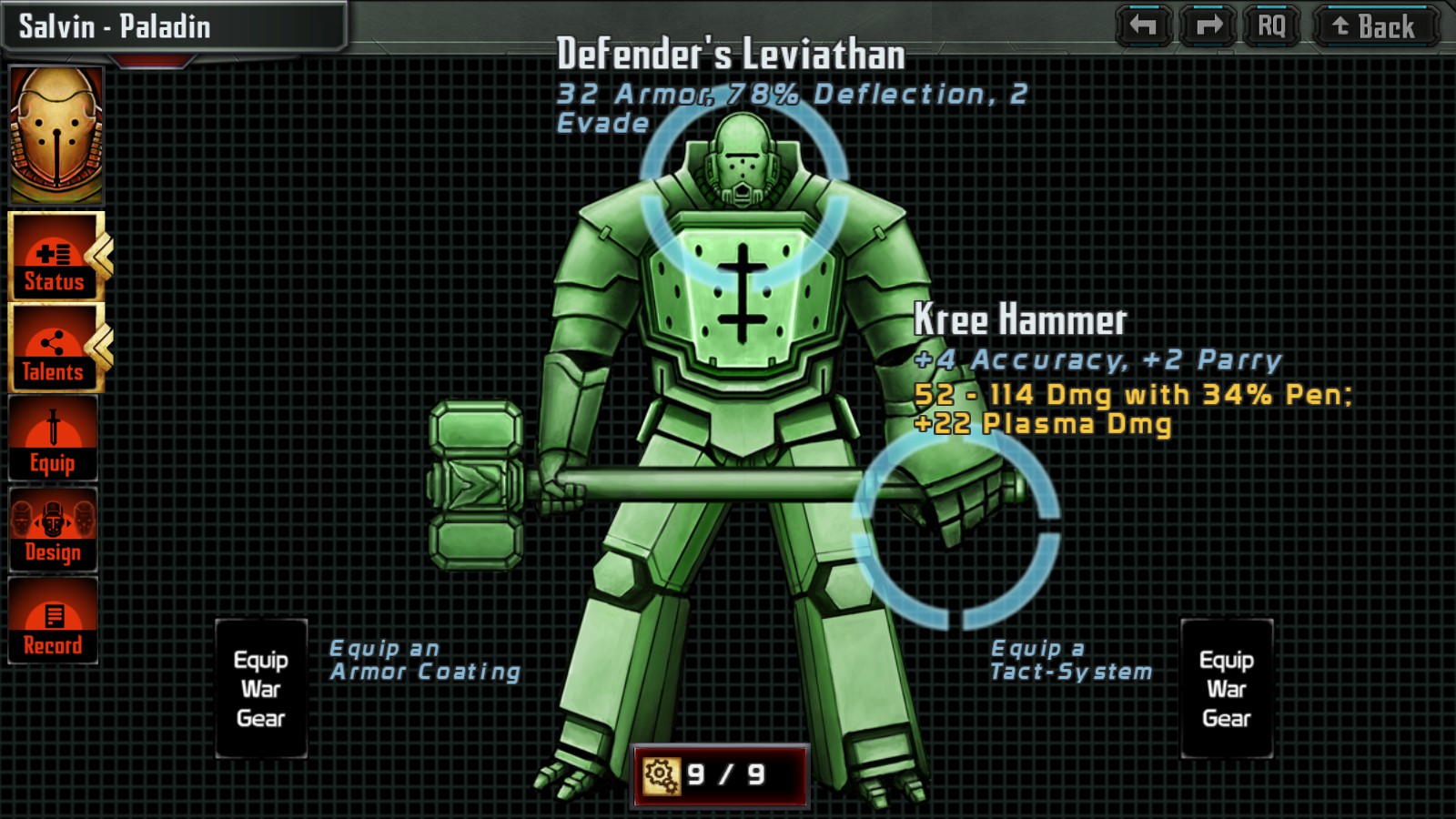 This week, Paladins are leading the charge with the release of the new Shock Hammer weaponry. When picking up such a mighty two-handed hammer, a Paladin foregoes a shield altogether for battle prowess and staggering plasma damage.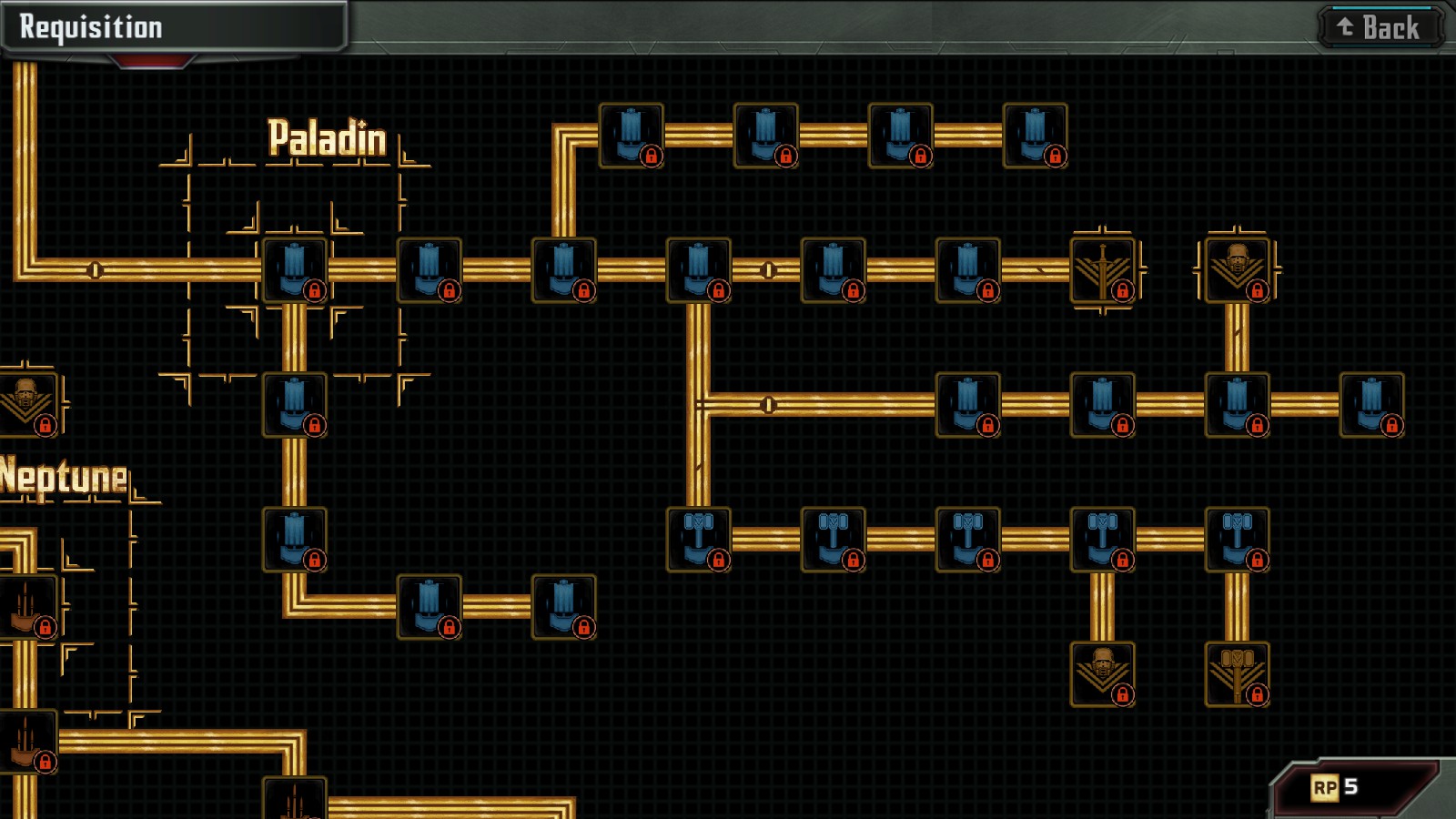 Powered by 7 all new Requisition levels, Shock Hammers are accompanied by a parade of new Talents and capabilities for the class. The new Talents, Staggering Blows gives Hammer-wielding Paladins an AoE attack while the Righteous Embrace Talent introduces a new set of rules: Stacking Buffs. An aggressive self-buff in its own right (adding +Dmg and +Accuracy), Righteous Embrace doubles-down on Buffs whenever your Templar makes a kill with it active. If you kill a target with an attack with Righteous Embrace active, it will drop the Death's Embrace Buff (+1 MP, +20 Dmg, +16% AutoBlock, +16% Pen). If you kill 2 targets in single attack, it will stack Death's Embrace and Militant Embrace (+6 Accuracy, +12 Dmg, +12% Crit, +12 Plasma Dmg), and finally killing 3 targets in a single attack will stack Death's, Militant, and Ultra Embrace (+24% Crit, +32 Plasma Dmg, +16% Pen). Needless to say, stacking these buffs together will require an investment in Staggering Blows (AoE for 3 kills!) but can turn your Paladin into an unstoppable machine of war.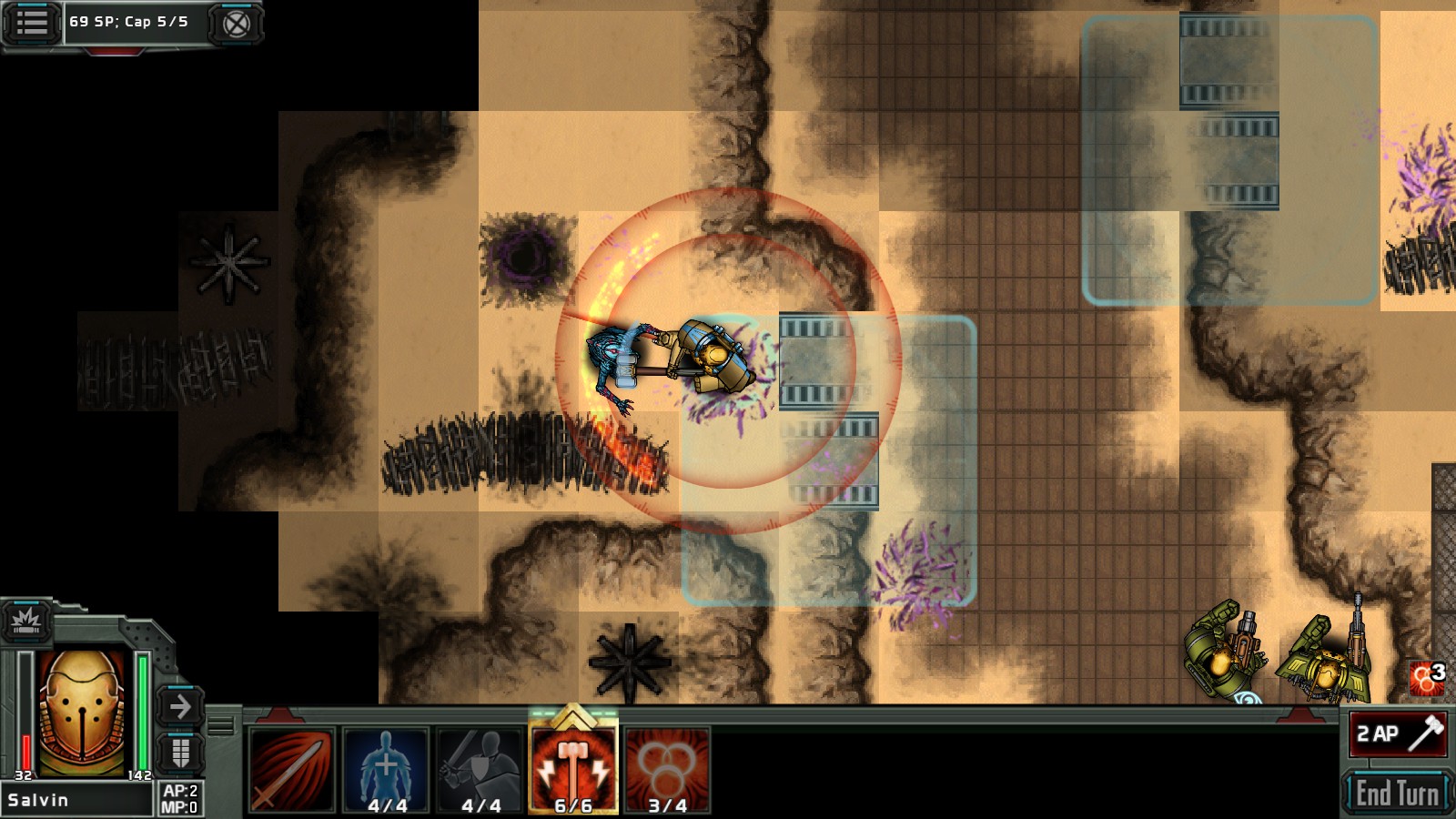 Speaking of War Machine -- that's the 3rd new Talent! Granting powerful self-only healing, increasing maximum Heat, and increasing both Auto-Block and Deflection %, the War Machine buff is one more weapon in your arsenal to help a Paladin stand tall in the thick of a battle.
You'll find Shock Hammers have high Gear Levels, as they replace both your Blade and Shield, but they are mighty, and both Staggering Blows and Righteous Embrace require a Hammer to use.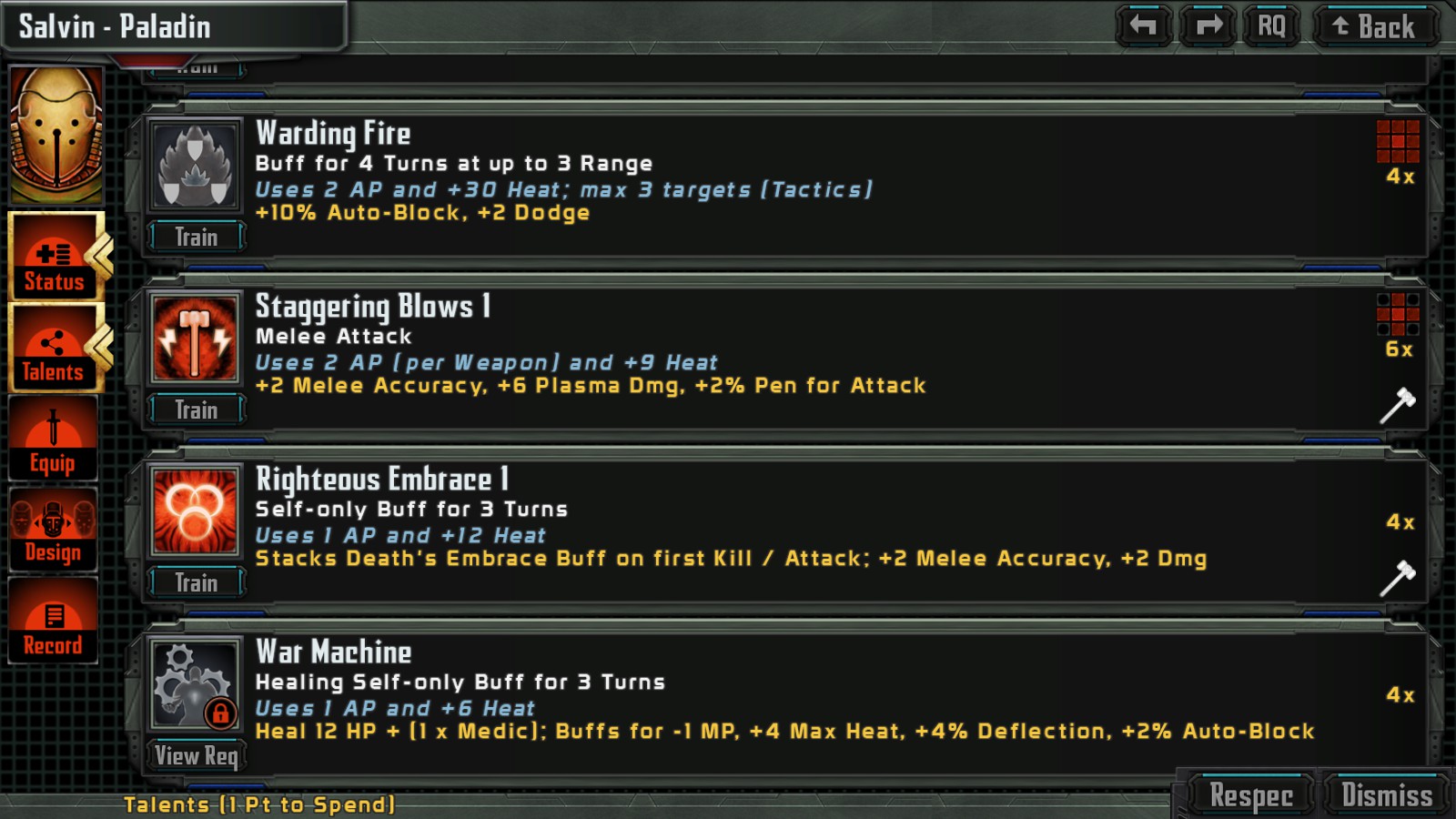 Another balancing change with Paladins reduces the bonus to healing granted to AoE healing Talents -- specifically, Battlefield Enhancers. Where the bonus used to be (Talent Level x Medic) the bonus is now reduced to Medic, making the Talent far more balanced and fair within the game's system.
The 7 new requisition levels come with 2 new Relics, and 1 new war gear. We've also fixed some bugs related to filtering on Dead Templars.
Please leave a review to encourage new features, content, and weapon combinations for your favorite Templars!
[/b]
With 50 major updates under our belt, we hope you can help us spread the word and there will be only more to come!
v2.4.15 - 9/17/2016
- Added new weapon combo for Paladin -- 2-handed Shock Hammer
- Added 7 new Requisition levels for Paladin
- Added 3 new Talents for Paladin: Staggering Blows, Righteous Embrace, War Machine
- New Stacking Buff rules with Righteous Embrace - kill more for additional powerful Buffs!
- Added 3 new Shock Hammer Weapons, 1 Relic Command Armor, 1 Relic Shock Hammer
- Rebalanced Battlefield Enchancers Healing bonus to just +Medic
- Improved Neptune Overwatch effect and reduced Heat of firing in OW to 5
- Fixed crashes with Filter by Dead Templars
On Steam for PC, Mac and Linux
Templar Battleforce
On Google Play
Templar Battleforce
On iTunes
Templar Battleforce