Post by sheff on Sept 9, 2015 20:42:43 GMT -5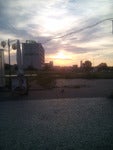 Anyway, that bounty hunter had a nice ship, but he wanted to board me, so I tried guns at mid distance... Not to effective as he was fighting back, but after I retreated, 4 torps were enough to blow all his engines.
Btw. I have another questions noone asks...
1. Why when they have no legal authority in particular places, ignoring the warships is still considered a crime? Does that mean that crime is illegal? Er, I mean the accusation of a crime, because I don't know any legal crimes
2. When I destroy a warship, I am accused of destroying government's property and piracy, although I can't do piratical offences to the realm in form of looting destroyed ships... Can't they just accuse me of self-defence?
I think that, concerning weird politics among the races and syndicates, this would have fitted in nicely. You are accused of self defence, among other crimes
3. When I have conflicts with ships, it decreases my reputation with that faction.... But does the reputation decrease for ships that have confkicts with me as well? The best example ius two factions in an alliance, e.g. Javat and Thulun, I am a Javat pirate, and a Thulun pirate attacks me. If I beat him, relations with Javat decrease... If he beats me, will the same happen to him with Thulun? Not that it matters, I'm just curious whether the politics here are like in Mafia (Only what I do matters) or is it more complicated?

do other ships respect trade embargo?
4. Why do they do these inconvenient alliances, when they still keep doing secret quests against each other and doing them harms your reputation wirh both, while not doing them with just one side? Is it like they want to hate you, just need a reason?
5. When I transport operatives of for example Thulun, why they decrease relations with me by 3? By transporting them I did them a favor, or so I think...
Because reasons...
Also, why do you never wonder why you never get put into an invasion fleet during a solar war?
Instead of sending you out. One ship. Against a rival empire. Standing for justice. Firing all the torpedoes at all the things. Decimating an entire neverending fleet all by yourself.
IM HERO MODE CADAR.
LET'S DO IT!
*cough*
I mean, uh, cause reasons...