Post by rabidbite on Oct 8, 2014 14:51:27 GMT -5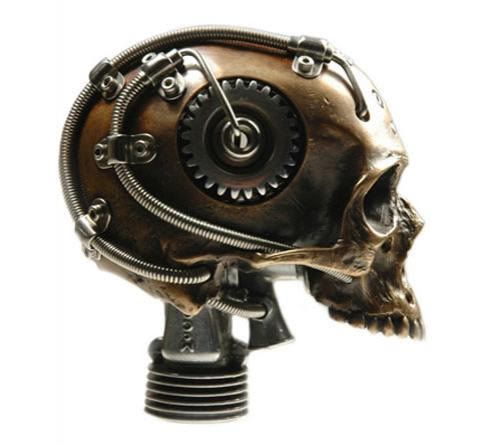 "Seriously?" Crush Rabbit said as he ducked behind a pillar of the High Parliament on Thulun Prime. "That was your big plan!?"
Rabid Rabbit blinked innocently. It was an expression which did little to excuse the THOUSANDS of rounds of ammunition impacting on the cera-crete column he was crouched behind. "Come on! I was friendly! I even invited them to laugh!" Whirling with monstrous speed, Rabid Rabbit shot a plasma gun into the faceplate of a too eager Praetorian. The massive armor was tough, true, but the faceplate was always a fun place to play with.
"You cut the head off the Minister for Foreign Affairs and used her head as a talking puppet! Fucking hell, in the middle of a High Parliament meeting!"
"I gave the head back to them!"
"WITH A THERMITE MINE ATTACHED TO HER PONY TAIL!" Crush screamed.
"Well ... she didn't know where Bonnie was!"
The sound of a heavy plasma cannon thundered. The column Crush hid behind shuddered under the massive impact "Our cover is going to go soon."
"Oh, well. Time to go." Rabid Rabbit dug into a sack by his side. He drew out ... another disembodied head.
Crush's eyes bulged. It was the head of the Captain of the Praetorian Guard. "Seriously!? SERIOUSLY!? When the hell did you do that?"
"Well, I was going to the bathroom and ... wait .... Was that a rhetorical question?" The Mad Rabbit threw the head against the weakened wall between the columns. The thermite mine attached to the wall with a loud BEEP. The head was hung by a wire to the device. The beeping rapidly increased. The Rabid Rabbit frowned sadly at Crush, "This sucks. I can't even keep my souvenirs. It thought it would look soooo cool on the Christmas Tree."
The thermite explosion ripped a hole into the wall and caused a large cloud of dust and debris.
The Rabid Rabbit dashed through the hole. The sound of his dual plasma pistols vomiting hell were punctuated by additional sounds of fighting. "Hey, Crush! Check it out. There's a cigar room to our left. I think they have your brand!"
Crush lumbered behind him, reloading. The inhuman bounty hunter left a string of mini explosives around the hole. Just another present. He came up next to Rabid Rabbit who was standing over three corpses. "Those ARE real Coregami smokes."
Rabid Rabbit crossed his arms, "Uhu?"
Crush sighted, "Ok ... OK! I forgive you bro. But, please, the next time you want to say hello to friends don't crash a shuttle into the Parliament."
The Mad Rabbit thought about it and nodded seriously. "You're right. Next time I'll use a bigger ship."
"That's not what I ... nevermind. Just ... nevermind."
rabid